Friendly Managed I.T. Services
Diligent Managed Network Security
Reliable Backup and Disaster Recovery
Technology is rapidly changing and keeping things running smoothly is an integral part to your business. We help by Making Computers Work for You. We offer service and support tailored to your needs that match how your business functions.
Backup & Disaster Recovery
Managed I.T. Services
Our Guardian Management solution is designed to keep your systems up to date and working properly to allow for business continuity. A balanced approach is key. Being proactive with regular maintenance keeps your systems reliable and reduces downtime. Our team develops a custom plan with you to determine the best fit for your company's needs.
Backup & Disaster Recovery
Protecting your data and keeping your business systems up and running during any unexpected event is extremely important. Affordable technology is available today that was once only economically feasible for large corporations. Our team works with you to develop affordable options for on-site and off-site recovery of your critical technology infrastructure to minimize downtime.
Security Services
Gone are the days when small businesses can say they aren't vulnerable to internet attacks and hacks. In today's environment, no matter what size company you are, strong security practices are a necessity. We can help implement a multi-layer comprehensive protection plan that includes physical, network, hardware, and software security. We partner with a wide range of vendors that offer best in class security offerings.
Voice Services
Your phone system is often overlooked and forgotten but it is an integral part of your IT environment.
Hosted business phone systems offer a variety of voice services to businesses, including hosted PBX, hosted voice mail, and hosted messaging services. They're easy to deploy, use, and maintain, and they're ideal for small and mid-size enterprises. With hosted services, employees have the freedom to be productive wherever and whenever they need to be, but they have access to the full communications capabilities a traditional on-site phone system offers and more.
Wilson Technology Group, Inc. was started by Robbie Wilson in 2006. Robbie's IT career began a decade before in a support role for a small software development company in Charlotte, NC. It was here, through intense on the job training, that Robbie began supporting all aspects of technology for the small business. Later transitioning to the large corporate arena in the banking and textile industries, he was able to see IT from an enterprise level. Having done both, Robbie had a strong desire to start his own IT company and bring that enterprise level value and skill back to the small business setting where it all started for him. And WTG was born.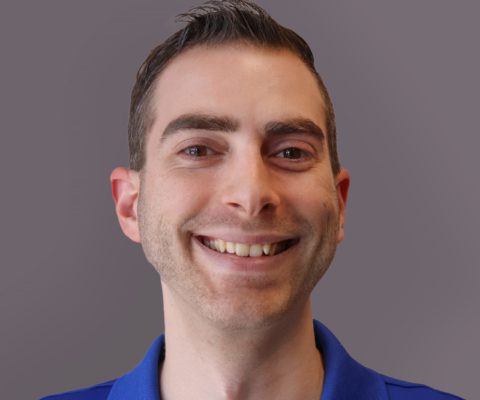 Working on computers is a passion for him.  Most improved ping pong player of the year.  He has been known to do The Peanuts Dance at Christmas time!
"Wilson Technology Group has really helped our Internet business run smoothly. They offered helpful advice on getting our computers up to speed and showed us where to update to be more efficient. They were an enormous help when we moved our operation to a larger warehouse, knowing just what we'd need to have as little downtime as possible and where our technology needs could now meet our growing business."
Leanne S. 
"I had one of the guys look at my computer to help me with an issue I had with QuickBooks. He had it fixed in 30 minutes! Before that I had worked for hours with QuickBooks customer service and they couldn't fix it. Thanks again WTG!"
Richard G. 
"Wilson Technology Group has been a trusted partner for many years. Their staff is friendly, on time and extremely knowledgeable about relevant products, project logistics and industry theory. Not only that, but they are ready to help at the drop of a hat. In these times of advancing technology and the speed at which business must transact, it is imperative that your IT provider be there for you when you need them. I highly recommend their team to you."
David R. 
"It is always a pleasure when you find a company as excellent as Wilson Technology Group. They are always there to help and are quick to respond, very professional and very knowledgeable. I tried several companies before calling them and none of them even come close to comparing to Wilson Technology Group. They are definitely the BEST!"
Deborah W.
"You guys are the best service provider we have by the way and I'm very picky. Great team Robbie!"
Jason W.
"Over the years we have worked with dozens of data support techs but none have matched the devotion to customer support and professionalism provided by the folks at Wilson Technology Group. In fact we have encouraged many of our customers to change data support from their existing provider to Wilson Technology Group and every one of them has thanked us and praised Wilson Technology Group. If you are not using Wilson Technology Group you should be."
Lynn S.
"I have been using Wilson Technology Group as a turnkey IT contractor for almost five years. Robbie and his staff are responsive, knowledgeable and professional. Based on my experience with WTG, their services have been effectively scalable to the size of organization(s) I have managed. Very highly recommended!"
Calvin S.